When I met Grace, and her husband Callum, we just clicked. Maybe it was that we're both home birthers, or maybe we're just both kind of quirky... or a combination of the two. When we first met, I stayed 3x times longer than I had planned to, just chatting and enjoying their company.
Grace is a first time mom and I wish I had the amount of peace and wisdom surrounding birth and motherhood as she does. I'm not sure why it takes many of us years to find trust in our bodies and our intuition and our design, but I'm so thankful for Grace that she started out her journey with all of these things.
I got the text at 3 AM. After waiting and waiting and waiting and waiting, it was finally time. Her water had broken and her contractions had begun.
When I arrived, she was on the couch, wrapped in her husband's arms, working through her waves of contractions with so much grace.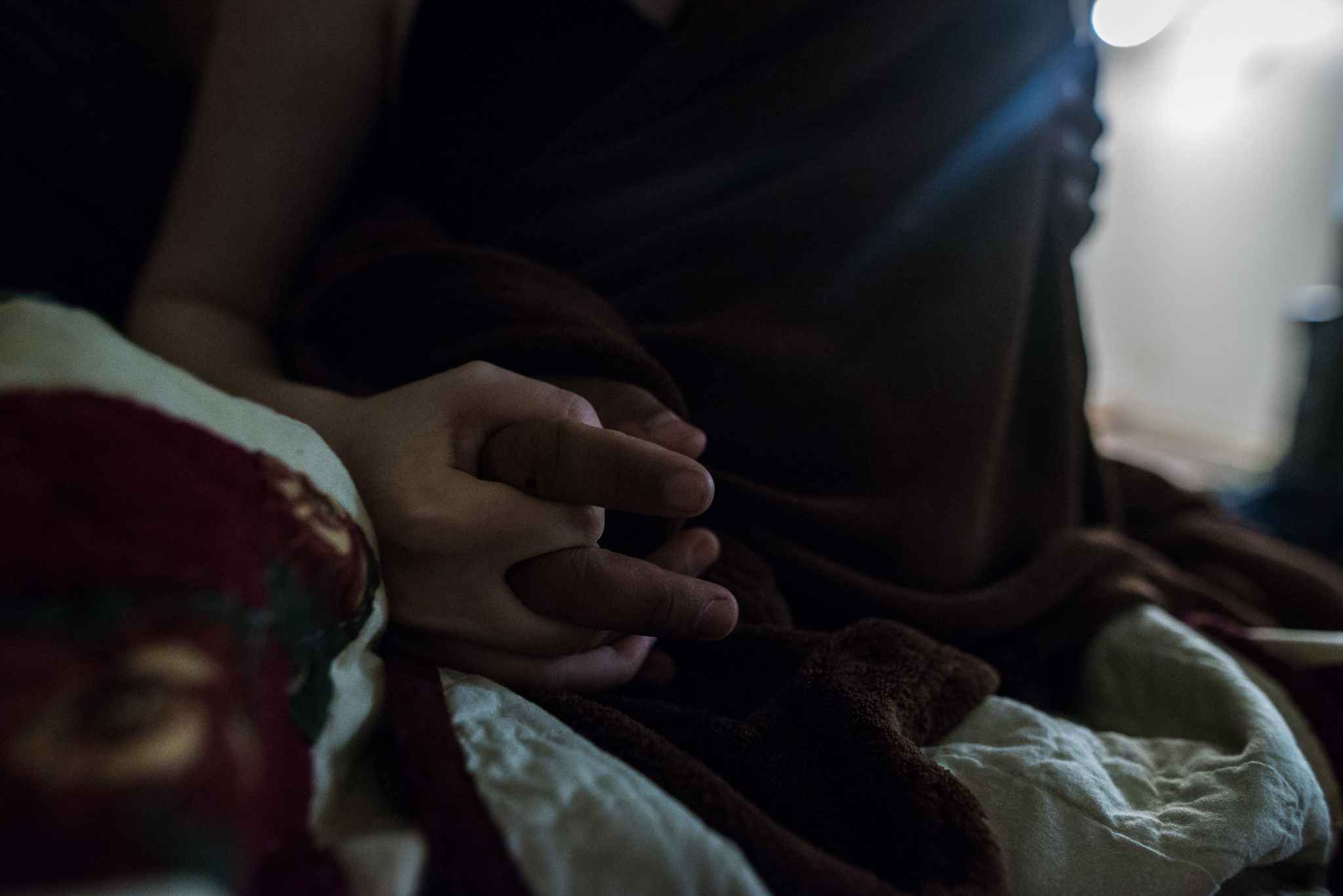 After a brief run-in with Murphy's Law (hello small kitchen fire and burst water hose!), contractions increased in length and intensity and things seemed to be progressing... until they weren't.
Her midwife noticed the change in her labor pattern and checked her cervix to find little progress had been made. They encouraged me to head home and prepared to head home too, planning to check in a couple hours later. I left. And luckily, they didn't!
About an hour later, I got a call from the midwife-in-training, Jaymie, saying Grace was EIGHT CENTIMETERS. Less than ten minutes later, she was PUSHING!
I have never flown to a birth before like I flew to this one.
When I arrived, she looked so beautiful and peaceful laboring in the warm water. It's like she was meant to do this. And she was.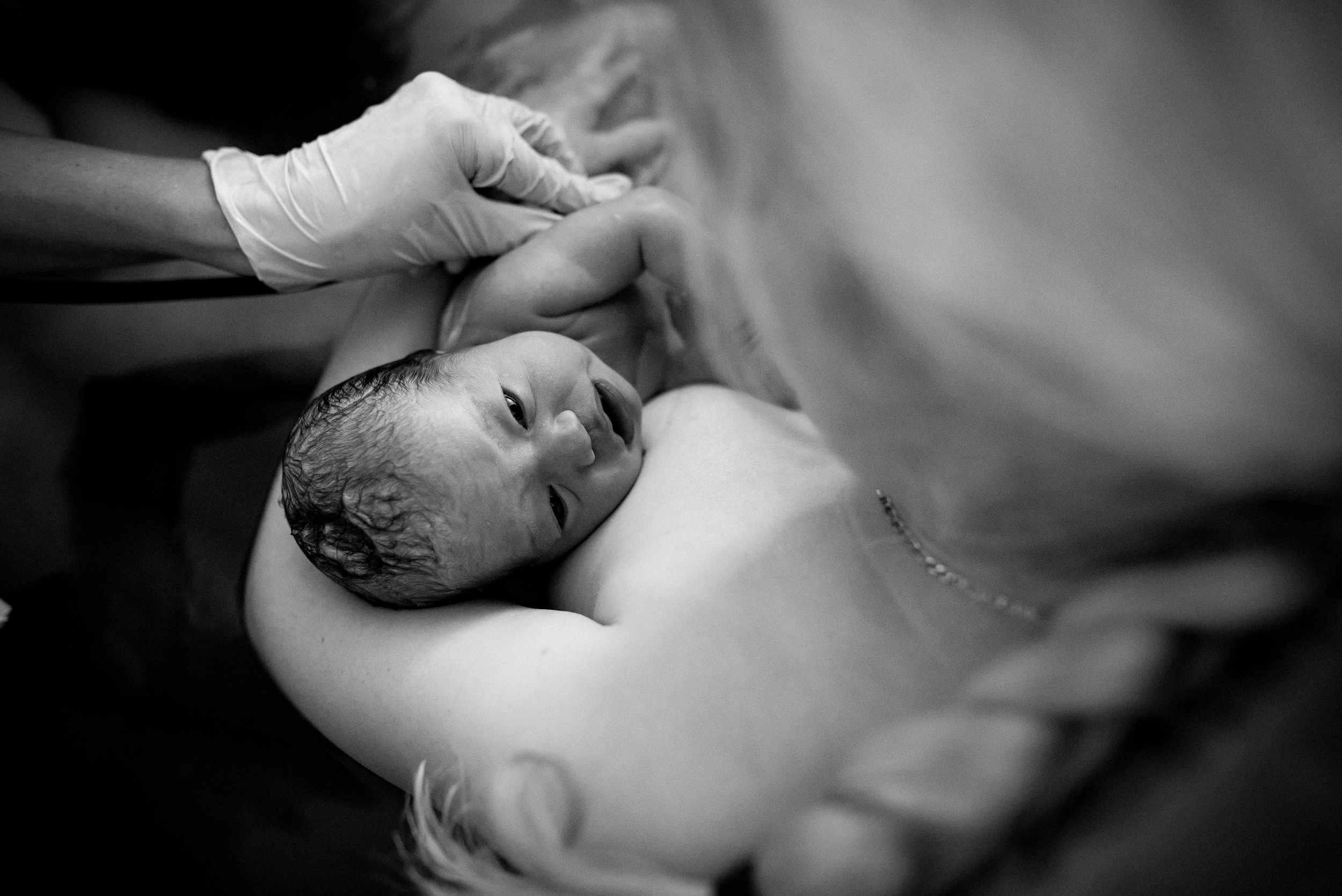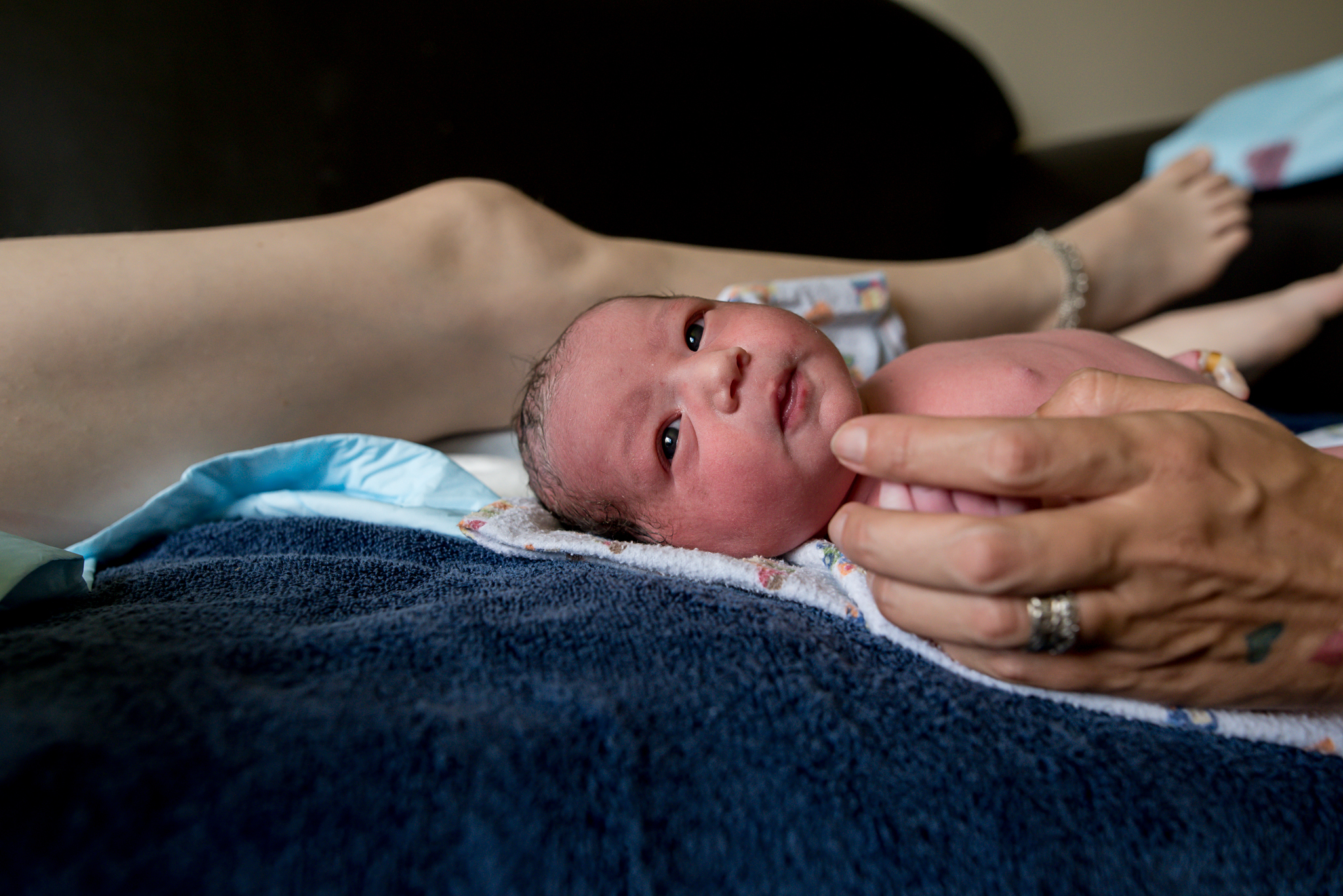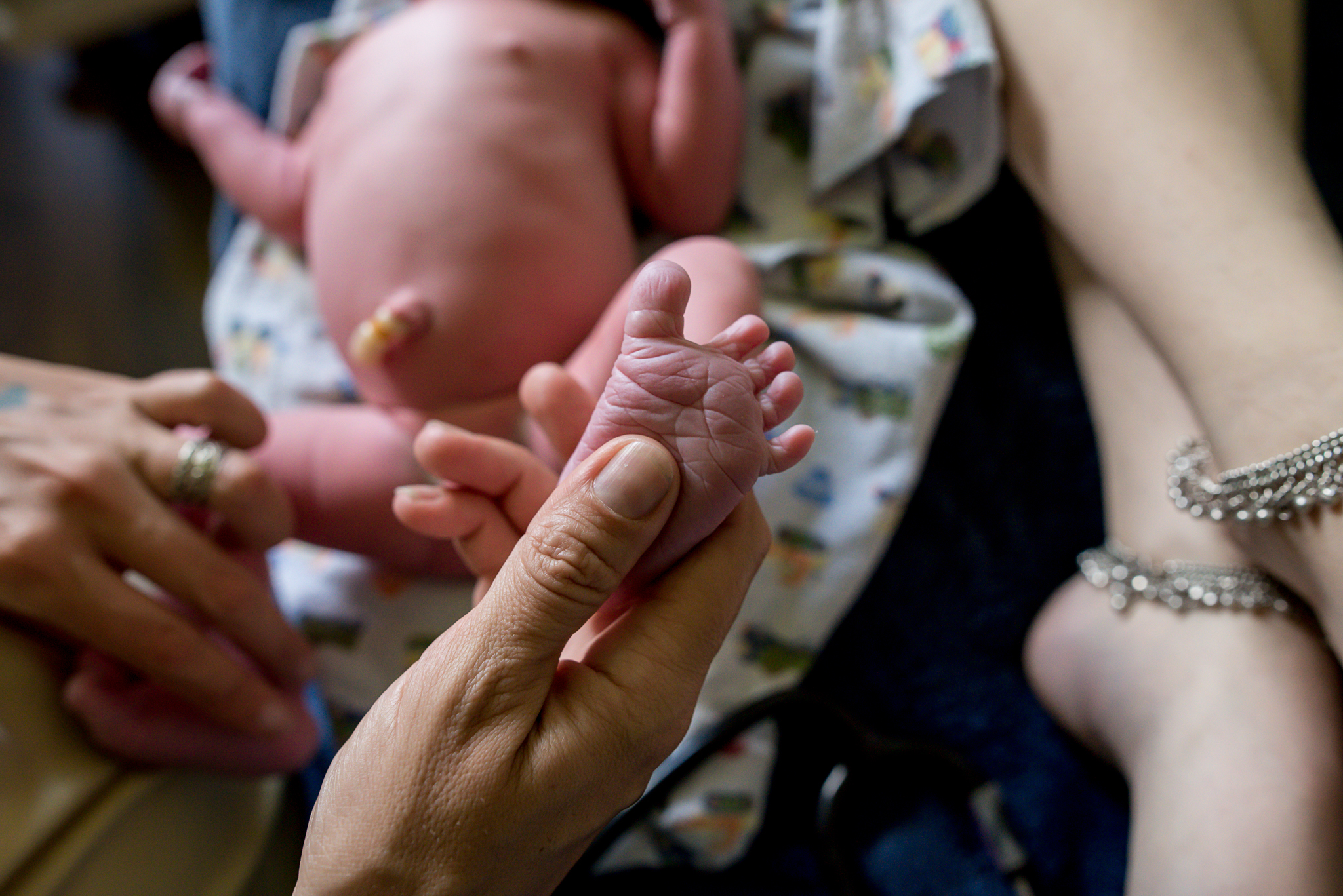 And now... everyone's favorite part.... the FILM. Where you get to see Daddy catch his baby, hear Grace's reaction, hear the encouragement from her support team, EVERYTHING.
Grace said it best when she said...
"All I can think is how perfectly this little human fits. It feels like we've always been three, we were just waiting for her to find us."
Are you in Central Illinois interested in having your birth photographed or filmed? Contact Lydia to talk about packages, pricing, availability and more.